The Twilight Saga: Breaking Dawn - Part 2 is the fifth and final installment of the Twilight Saga film series, based on Stephenie Meyer's novel of the same name.
Summit Entertainment, which was bought by Lionsgate earlier this year, the studio behind the film adaptations of novels in the Twilight series, announced in November 2008 that it had obtained the rights to the rest of Stephenie Meyer's series, including Breaking Dawn. Breaking Dawn has been split in two parts. This movie picks up where the first half had left off, and will be released on November 16, 2012.
Synopsis
After the birth of Renesmee Cullen, Bella, who is now a vampire, finds herself enjoying her new life and abilities. However, a vampire Irina who is from the Denali Coven misidentifies Renesmee as an " immortal child" - a child who has been turned into a vampire - and because immortal children are uncontrollable, creating them has been outlawed by the Volturi. After Irina presents her allegation to the Volturi, they plan to destroy Renesmee and the Cullens.
In an attempt to survive, the Cullens gather other vampire clans from around the world to stand as witnesses and prove to the Volturi that Renesmee is not an immortal child. Upon confronting the gathered Cullen witnesses, the Volturi discover that they have been misinformed and immediately execute Irina for her mistake or false allegations. However, they remain undecided on whether Renesmee should be viewed as a threat to vampires' secret existence.
So we have finally seen the Volturi in the very last film and we get to see Bella with gold/topaz eyes and I want to present this promotional teaser trailer of The Twilight Saga : Breaking Dawn: Part 2 . So enjoy!!!!
Trailers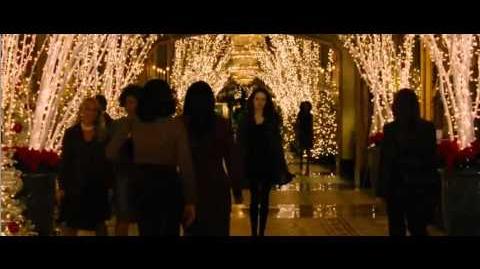 My Thoughts on the trailers
Well, they were great and I must of admit that, I was a little dissapointed not seeing
So yeah that is how I feel.
Screen Shots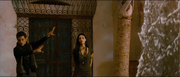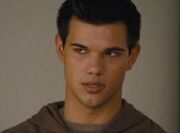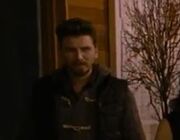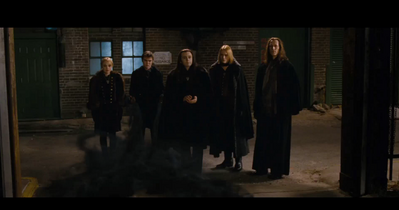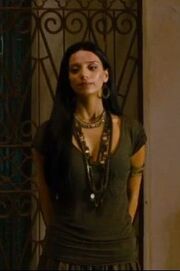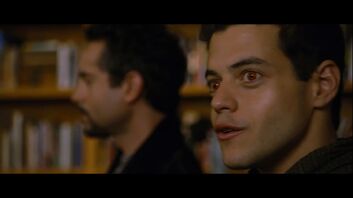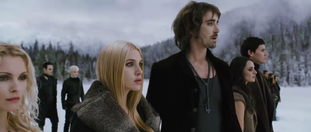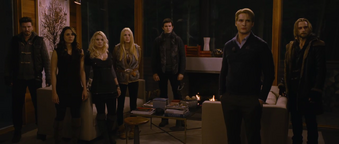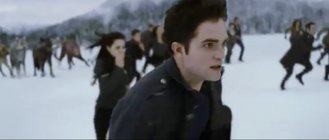 Enjoy these screen shots!!!
Cast Members
Quileute tribe
Volturi
Denali Coven
Egyptian Coven
Irish Coven
Amazon Coven
Romanian Coven
French Coven
Nomads
Humans
Crew
Trivia
Breaking Dawn is the only two-part movie in the series.
All the films have all been in a certain tint. Twilight: blue; New Moon: gold; Eclipse: gray; Breaking Dawn - Part 1: red; Breaking Dawn - Part 2: yellow.
Both parts of The Twilight Saga: Breaking Dawn were filmed as one whole movie over several months.
This film had a $75 million dollar budget, making it the highest out of every Twilight installment filmed.
Enjoy!!!