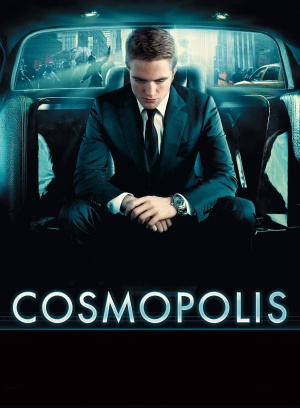 According to IndieWire.com, the US theater release date for Cosmopolis will be August 17th!
Entertainment One Films US has set a date for David Cronenberg's "Cosmopolis." On August 17th, the film will open in New York and Los Angeles, expanding into additional markets soon after.
Based on the novel by Don DeLillo, the film stars Robert Pattinson as a 28-year old financial whiz kid who heads out in his tricked-out stretch limo to get a haircut from his father's old barber. Along the way, he's joined by a cast including Juliette Binoche, Sarah Gadon, Mathieu Amalric, Jay Baruchel, Emily Hampshire, Samantha Morton and Paul Giamatti.
The film debuted at the Cannes Film Festival last month to mixed responses. Indiewire's Eric Kohn said that "'Twilight' fans won't respond to Pattinson's uncharacteristic turn and only diehard Cronenberg fans are likely to spread positive word of mouth" in his review.
Entertainment One is releasing the film in the US well after it does so in Canada and the UK, where release dates are set for June 8th and June 15th, respectively.
YES!! Thank you! Finally! But dang! August 17th?? *pouts*
"Twilight fans won't respond to Rob's uncharacteristic turn" ??? Um, what? I beg to differ.
Ad blocker interference detected!
Wikia is a free-to-use site that makes money from advertising. We have a modified experience for viewers using ad blockers

Wikia is not accessible if you've made further modifications. Remove the custom ad blocker rule(s) and the page will load as expected.