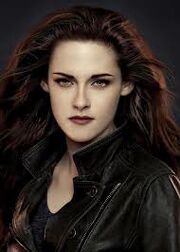 There are officially fewer than 303 days left until Breaking Dawn Part 2 hits theaters.
And while that may be a little too early to start the countdown, we know you diehard Twi-hards are as psyched as we are to see Kristen Stewart in full-on vampire glory. Oh, and the rest of the Forks gang too, duh.
So are the stars of the flick already feeling the pressure of the final installment?
It's always pressure,"Jackson Rathbone filled us in about the impending Twilight flick the InStyle and Warner Bros. Golden Globes soiree Sunday night. "But pressure is what makes a diamond, so that's the nice thing about it."
Aww. That's corny, but kinda cute, too. So is Breaking Dawn Part 2 going to be the gem in the rough that finally gets this series some critical lovin'?!
Jackson gushed: "We really care about what we do. Honestly, at the end of the day we're artists and we want our art form to shine, much like the vampires do in the sunlight in this series."
OK, we heart you Jackson but that's totally cheesy! Hey, at least the dude is making us laugh, eh?! 'Cause this isn't the first (or surely the last) time the Twilight gang will leave us in stitches...whether intentionally or not.
In all seriousness, J.R. says he appreciates all the love the fans have given the series, saying, "It's a blessing to have the fan base still in love with it after all these years."
And we're sure they'll be just as crazy about Robert Pattinson and K.Stew's big screen vampy biz once the November 16 premiere comes. But the big question is: Will the fans be crazy enough to help BD Pt. 2 break those records set by Harry Potter?!
"I don't know, man, I don't know," Jackson so-humbly said. "But I'm holding on to hope."
We know a few (or thousand, whatever) Twi-hards who are holding out hope for the same!
Ad blocker interference detected!
Wikia is a free-to-use site that makes money from advertising. We have a modified experience for viewers using ad blockers

Wikia is not accessible if you've made further modifications. Remove the custom ad blocker rule(s) and the page will load as expected.