Twilight's Kristen Stewart seen smokin & flippin middle fingers in Australia. "Twilight Saga" superstar Kristen Stewart who plays leading lady Bella Swan in the flicks, was spotted showing her growing frustration with the paparazzi cameras out in Sydney, Australia earlier today with a double middle finger gesture,while smokin up a cigarette. She had just taken a flight from LAX yesterday in Los Angeles, California. She was photographed boarding her departure flight. She was hangin out with a male friend there in Australia.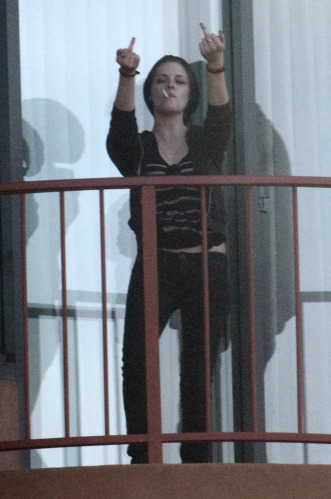 Ad blocker interference detected!
Wikia is a free-to-use site that makes money from advertising. We have a modified experience for viewers using ad blockers

Wikia is not accessible if you've made further modifications. Remove the custom ad blocker rule(s) and the page will load as expected.