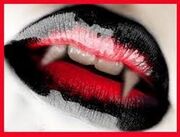 Hwy have you ever seen that advert where the man & lady are in the music shop and they start singing "i like old movies" well i made up my own
"i like great movies"
"like the twilight saga"
"breaking dawn part 1"
"its not even out yet"
"but i know that it will be the best one"
if you like it comment
Ad blocker interference detected!
Wikia is a free-to-use site that makes money from advertising. We have a modified experience for viewers using ad blockers

Wikia is not accessible if you've made further modifications. Remove the custom ad blocker rule(s) and the page will load as expected.