Hello Everyone!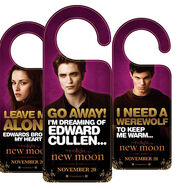 I thought I would share these two website links with everyone because that is just how nice I am. HAHA!
The first link is to a website where you can download New Moon door hangers for free! I will try to post a photo of mine later :)
http://www.sugarscape.com/main-topics/homepage/418275/new-moon-door-hangers-free-everyone
Note: They are only one sided.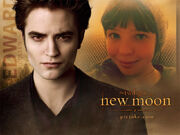 The other wedsite is where you can edit a photo of Edward from New Moon and have your own photo put beside his. There is also a Bella one but it is in a different language. When you click on the link and the website comes up, search "Twilight" then the pic should come up.
http://en.picjoke.net/
 = English PicJoke.net
I hope you enjoy these two website links! Please comment if you have any questions or need help with the links or something :) Or comment what you think!
- Melody
Ad blocker interference detected!
Wikia is a free-to-use site that makes money from advertising. We have a modified experience for viewers using ad blockers

Wikia is not accessible if you've made further modifications. Remove the custom ad blocker rule(s) and the page will load as expected.