OMG OMG OMG DUDES OMG OMG OMG OMG TINSEL TWEETED ME! Well private messaged me ON TWITTER!! So happy, cherry on top to my year. Thanks Tinsel, gosh she's awesome, and just to clarify when you click on her name from there it has a blue tick next to her name :D I'll upload the proof tomorrow.
Ilovestephaniemeyer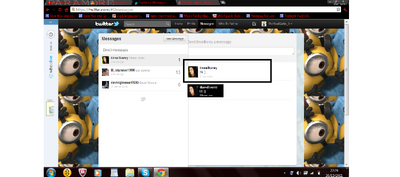 Ad blocker interference detected!
Wikia is a free-to-use site that makes money from advertising. We have a modified experience for viewers using ad blockers

Wikia is not accessible if you've made further modifications. Remove the custom ad blocker rule(s) and the page will load as expected.