Okay, so I just saw the new Breaking dawn trailer and it was AH-mazing!!! I loved the wedding scene and the beach scene (with Seth)!!! And Bella looked AWFUL at last!! I loved the part where Jake went "you kill her, you kill me!" I was like "OMG! YOU GO JAKEY!" it was amazing! I couldn't believe it! And when they said "as long as we both shall live" ARGGHHH! okay I loved ALL of it!! Eep!
Twilight bless,
Teamemmet
xo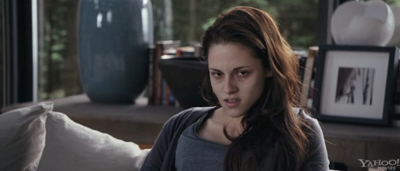 Ad blocker interference detected!
Wikia is a free-to-use site that makes money from advertising. We have a modified experience for viewers using ad blockers

Wikia is not accessible if you've made further modifications. Remove the custom ad blocker rule(s) and the page will load as expected.