hey guy's,this is afew questions about twilight. either leave you ansers on this page or on my talk page and ill write bk to see if their right. good luck everyone !!
name everybody in the twilight saga?
who catches bella's flowers in breaking dawn?
what is the name of bella's daughter ?
how long does it take for bella's transformatinson
why do the volturi come to kill the cullens?
who does jacob imprint in breaking dawn ?
who tells billy that bella is dead at the end of the movie ?

thank you everybody who cast's their vote !
renesmee hutchinson 15:41, March 15, 2012 (UTC)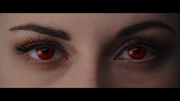 Ad blocker interference detected!
Wikia is a free-to-use site that makes money from advertising. We have a modified experience for viewers using ad blockers

Wikia is not accessible if you've made further modifications. Remove the custom ad blocker rule(s) and the page will load as expected.