You are cordially invited...to the chatting event...this wiki hasn't ever seen before.
I'm not trying to plan anything here, but I have an idea: wouldn't be awesome if a bunch of us could get together in the chat this Friday, August 26? I can't really pinpoint the time (different time zones, you know), but just this Friday, can at least seven or so of us join the chat to just...chat? There are so many interesting people on this wiki and so many chatter boxes (Yes, I am talking to you, LavendaBrunette and Teamcullen, LOL), so why not all have them in a chat room together? Most of us who chat are friends (and bored), anyway. You don't need to RSVP or anything, but if you're interested, don't hesitate to jump in the chat. Don't worry. We won't bite!
Any thoughts? Sound off in the comments!
XOXO,
TeamTaycob
(If you read the whole blog and want to join in on Friday, you get a treat! Here's a picture...
...and if you didn't read the entire thing or consider joining on Friday, you cheated. You are stealing the treat. You should be ashamed of yourself.
Just kidding.)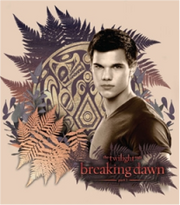 Ad blocker interference detected!
Wikia is a free-to-use site that makes money from advertising. We have a modified experience for viewers using ad blockers

Wikia is not accessible if you've made further modifications. Remove the custom ad blocker rule(s) and the page will load as expected.