Comments

3
New Entertainment Weekly cover features Edward and Bella in BD-2
Ad blocker interference detected!
Wikia is a free-to-use site that makes money from advertising. We have a modified experience for viewers using ad blockers

Wikia is not accessible if you've made further modifications. Remove the custom ad blocker rule(s) and the page will load as expected.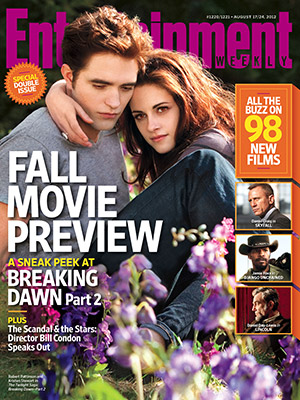 So apparently, the next issue of
Entertainment Weekly
will include the director of
BD-2
, Bill Condon, speaking out on the Kristen cheating scandal. I can't wait to see what he says on it. Of course, he's going to defend Kristen until the end of the world, but I still want to read about it. And hopefully, this issue will also feature new stills from
Breaking Dawn - Part 2
. The issue will be on newsstands this Friday.