Twihards in Spain (who will be attending a certain event), you're in luck. At the Stiges Film Festival in Catalonia, Spain, new Breaking Dawn 1 footage will be unveiled.
What do you think the clip will be about? Personally, I don't think anything from the wedding will be shown (Summit wants to keep the wedding dress under wraps until the November 18, 2011 premiere of the movie), but who knows? Well, Summit probablt does, but still.
I know for a fact that I will not be attending the Stiges Film Festival (I don't know the date. Sorry.), so I can only hope that this new clip will hit the internet pretty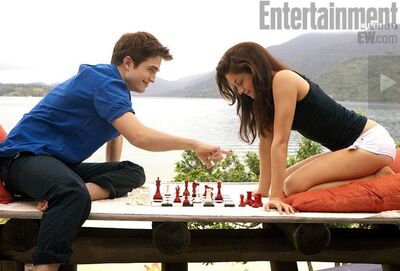 soon after its debut.
With Twilightish love,
TeamTaycob
Ad blocker interference detected!
Wikia is a free-to-use site that makes money from advertising. We have a modified experience for viewers using ad blockers

Wikia is not accessible if you've made further modifications. Remove the custom ad blocker rule(s) and the page will load as expected.