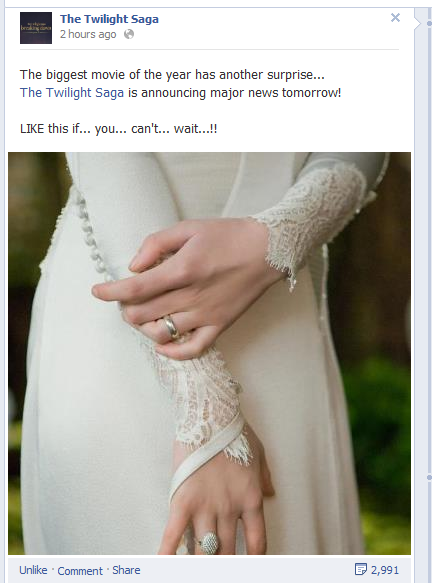 The official Twilight Saga Facebook page has posted, and apparently, we're going to get a "major announcement" tomorrow! I know I'm gonna be right in school when it happens, someone will text me what it is, and I'll have a heart attack. Lol. I missed fangirling.

What do you think the announcement will be? TeamTaycob 02:33, January 7, 2013 (UTC)
Ad blocker interference detected!
Wikia is a free-to-use site that makes money from advertising. We have a modified experience for viewers using ad blockers

Wikia is not accessible if you've made further modifications. Remove the custom ad blocker rule(s) and the page will load as expected.