I think I'm in love with Passion Pit, who has been first announced as a band for the Breaking Dawn - Part 2 soundtrack. They have such an interesting sound, very laidback and cool. I know some Twihards will be butthurt about an electropop (omfg the word "pop" was used! GASP!!) group being on the soundtrack, but they're also very indie pop, and pop doesn't sound that bad on Twilight, anyway. It's just a genre, and Twilight is very pop-ish on its own. Besides, "It Will Rain" was used for the BD-1 soundtrack and it fit in just fine. The BD-1 soundtrack was more fun and pop in general.
I'm hoping that the song Passion Pit records will be a bit twinkly, like Cider Sky's "Northern Lights."
Check out one of Passion Pit's songs, "Take a Walk"!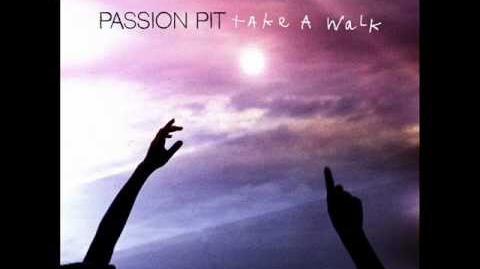 What do you think? TeamTaycob 19:55, July 16, 2012 (UTC)
UPDATE: Also, the band Iko has been announced as a band for the soundtrack as well. Their song "Heart of Stone" was featured in the Target clip of BD-2 back in February.
Ad blocker interference detected!
Wikia is a free-to-use site that makes money from advertising. We have a modified experience for viewers using ad blockers

Wikia is not accessible if you've made further modifications. Remove the custom ad blocker rule(s) and the page will load as expected.