It's a little sooner than I thought, but The Twilight Saga: Breaking Dawn - Part 1 will be released to DVD and Blu-Ray on February 11th 2012, our beloved Taylor Lautner's twentieth birthday.
It's supposed to have Valentine's Day packaging (cheesy, since the movie's more gory and intense than romantic in my eyes, but whatever), and I heard - heard, not know - that there's supposed to be a 135 minutes long extended cut of the 117 minutes long film.
Feburary 11th is a Saturrday, so my cousin and I are going on the 10th at night for the midnight release. I've gotten all the movies (except for Twilight) on DVD on the day it comes out or at midnight. It will be cold, and standing around a Wal-Mart isn't particularly a blast, but I want that darn DVD. And it will be Taylor's birthday, anyway. :)
Sooo, do you plan on purchasing the DVD/Blu-ray?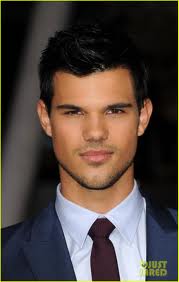 TeamTaycob 14:49, December 8, 2011 (UTC)
P.S. - I know other users lost their talk page comments. Can we get them back in some way?!? Can an admin fill me in on what's going on here?
Ad blocker interference detected!
Wikia is a free-to-use site that makes money from advertising. We have a modified experience for viewers using ad blockers

Wikia is not accessible if you've made further modifications. Remove the custom ad blocker rule(s) and the page will load as expected.