Hello, brilliant, beautiful, amazing Twilighters. I have found a new still from Breaking Dawn 1, and I thought I'd share it with those who have not seen it yet. This is one of my favorites.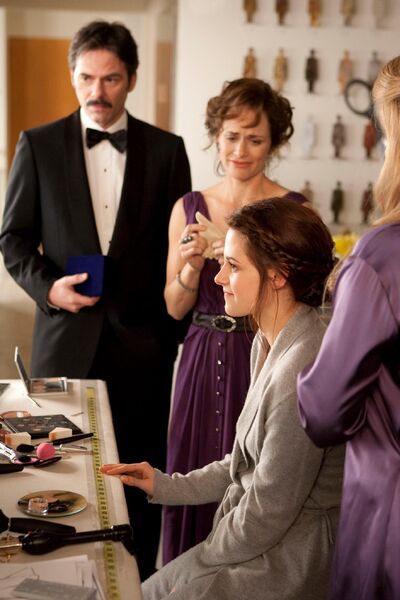 I have to say, Charlie's mustache and bow tie own this shot. I can also see that purple could be a big part of this movie, which is awesome because purple is my favorite color. (Amen to the purple fashion!)
But enough with the photos, Summit! How about a new trailer?
What's your opinion on this new still? Sound off 'til you just can't get enough in the comments!
(Question: What's with the voodoo dolls in the back?! Or maybe those are Alice's fashion ideas...?)
With Twilightish love,
TeamTaycob
Ad blocker interference detected!
Wikia is a free-to-use site that makes money from advertising. We have a modified experience for viewers using ad blockers

Wikia is not accessible if you've made further modifications. Remove the custom ad blocker rule(s) and the page will load as expected.