About thirty seconds ago, I saw a commercial for the 2011 MTV Movie Awards. The theme was something like, There has never been this much tongue When I saw Kristen and Taylor making out & Kristen and Robert making out, I screamed. Which reminds me, VOTE FOR THE MTV MOVIE AWARDS!!! More importantly, VOTE FOR ECLIPSE!!! Not to sound like a dictator, but VOTE! =) I can't wait to see the Twilight Saga own the night for the thrid year in a row! I can't wait to see what Kristen, Taylor, and Robert are wearing! I can't wait for the Breaking Dawn Part 1 trailer!! Catch the premiere of the event that will make Twihards die out of pure happiness on June 5, 2011 at 9pm. Well, it's on at 9pm here on the west side over by Seattle, WA. Anyway, vote, view, and enjoy! =)
XOXO,
K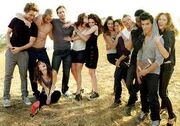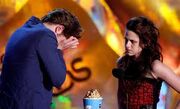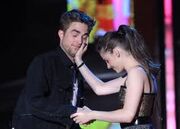 (I can't wait!)
Ad blocker interference detected!
Wikia is a free-to-use site that makes money from advertising. We have a modified experience for viewers using ad blockers

Wikia is not accessible if you've made further modifications. Remove the custom ad blocker rule(s) and the page will load as expected.