I made a couple of edits on Kristen's birthday but they won't upload, considering they're psd's, so I'll just give you guys the link instead!
This is the first one, which was inspired by Katy Perry's "The One That Got Away":
http://thatmarchfirst.tumblr.com/post/20794929478
And then there's this one, which has to be one of my best edits ever:
http://thatmarchfirst.tumblr.com/post/20776222572
OHH, and I watched this video of Kristen at the beach (she was filmed by a fan), and here's how it went:
Fan: Hey, Kristen, how's your ankle?
Kristen: What?
Fan: Your ankle!
Kristen: My uncle?
Fan: Ohh, come on.
Bahahahaha, I seriously laughed my butt off!
To put a finish to it all, what do you guys think of my new avatar? I mean, aren't they perfect together? I think so. :) Also, feel free to give me your opinions on my edits! I'm not really good at editing and stuff so I would really appreciate it.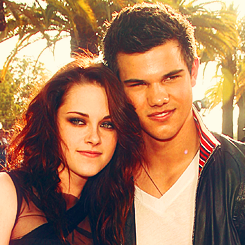 Ad blocker interference detected!
Wikia is a free-to-use site that makes money from advertising. We have a modified experience for viewers using ad blockers

Wikia is not accessible if you've made further modifications. Remove the custom ad blocker rule(s) and the page will load as expected.