The thing is, I'm considering to just.. Give in and watch the trailer. I mean, everyone knows I'm gonna break sometime before the movie anyway. There's no way in he** I will manage to wait until the moive, LMAO. So, yeah. I need your opinion on this! Should I wait, or should I just give in and watch it now? I mean, is it a big spoiler? Of course, I've read the books, but you always wonder how they're gonna do this scene, how they're gonna do that scene. Y'know? So, does it spoil too much? Or should I just watch the whole thing now? :)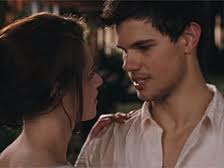 Ad blocker interference detected!
Wikia is a free-to-use site that makes money from advertising. We have a modified experience for viewers using ad blockers

Wikia is not accessible if you've made further modifications. Remove the custom ad blocker rule(s) and the page will load as expected.