Ad blocker interference detected!
Wikia is a free-to-use site that makes money from advertising. We have a modified experience for viewers using ad blockers

Wikia is not accessible if you've made further modifications. Remove the custom ad blocker rule(s) and the page will load as expected.
I've just been reading a tonn of Twilight news from today, and I thought I might post some of them
First: OMG! We have a confirmed Nahuel, although I'm quite surpised.....he's white, he was described as being of 'olive complection' I was sure Amadou Ly was going to be Nahuel, and that's who I've been picturing, so this is weird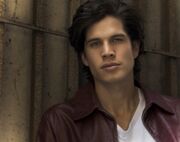 Second: Thought this might make you laugh. New photo of Alex Meraz (Paul), Bronson Pelletier (Jared) and Kiowa Gordon (Embry). I cracked up at Kiowas face :P
Third: Jasper's hair has been a few different colours throughout the Saga, and some people have their favourites. Mine is Eclipse. But he attended The Dare 2 Care Cocktail Benefit. So we know what colour his hair is gonna be in Breaking Dawn.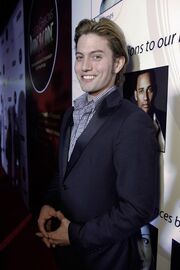 Fourth: New set pictures, which appears to be some flashback of Edward in Alaska. So presumably we get to see Edward from when he fled Forks after Bella arrived in Twilight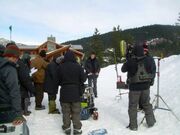 Fith: Some weird news. As we know Nikki Reed (Rosalie) and Ashley Greene (Alice) wear wigs for their characters. But so do Elizabeth Reaser (Esme) and Peter Facinelli (Carlisle). Elizabeth was just at an event, where she has short hair, like above her shoulders, so that's weird. And with Peter, he was just in an interview with Acess Hollywood and his hair is his normal short dark brown, compared to Carlisle's medium blonde.
And Sixth: Just a few random times Twilight related things have been trending on Twitter. I didn't get a screen shot of when Isle Esme was trending after our Valentines present from Bill Condon. Then about a week ago Alice Cullen was trending: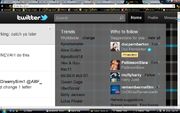 And RIGHT NOW Volturi is trending: