Preamble
I personally loved Bella and Edward's wedding, and I just had to watch their personal video. I liked how they included everyone's good wishes to the newlyweds before and during the wedding. Edbella fans, this one's for you! Jella fans, please keep the flames to a minimum. Thank you oh-so very much! (:
Xoxo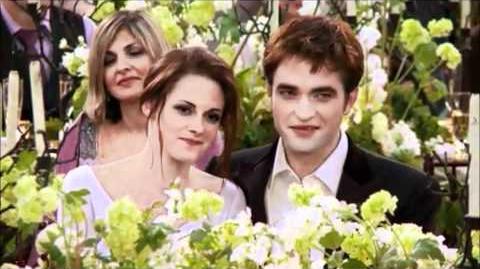 Ad blocker interference detected!
Wikia is a free-to-use site that makes money from advertising. We have a modified experience for viewers using ad blockers

Wikia is not accessible if you've made further modifications. Remove the custom ad blocker rule(s) and the page will load as expected.