Comments

36
An announcement (and a long overdue one, too)
Disclaimer: If you don't care about this, don't bother commenting please.
I've told my best friends on the Wiki about this (if you're reading this, you know who are are), and I just thought I'd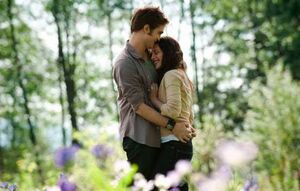 announce it officially.
Last month on my birthday, my boyfriend Nathan proposed to me. In case you were wondering, I accepted the proposal--no questions asked. :) The date's been set for April 16, during spring break. And, since I know that you guys will be dying to know the details about the wedding, I'll post my wedding in a "novelized" form for you!
With love,