For the continuation of twilight saga MidnightSun  they're  will ba a new character's Devon and David
Devon is the Great granddaughter of the World's Most Powerful Vampire COUNT DRACULE of Transylvania 
Devon was migrate in the Philippines with his father Elga in 1573, Elga is the son of the third son of COUNT DRACULE.
Devon's motherwas died by giving birth to her and his father is the one who's stands as her guardian 
Count Dracule won't much more to Devon that's why Elga bring her daugther far away  from Him.
Elga promised to Devon that they will come back to the Transylvania soon. and that time has come Devon,Elga and David  are back to Transylvania but ther's nothing relative of them are still there. 
David is Devon's partner ever science he turned in to vampire in 1589.
a co-incedental Aro was also vists the  place of Coun Dracule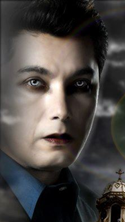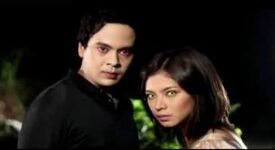 of Count Dracula to visit his majesty Count Dracule and they saw each other. Devon,Elga and David

Aro was so shocked  for what he saw he can't believe that Elga is still exsisting.
Aro invites the three Vampire to have some conversasition in to the volturi and Aro betrayed Carlisle for what Carlisle have done. He told to Elga that Carlisle created a new vampire and all of them are know tha creating a half human and half vampire are agains the law of Vampirism. Elga was so curious for who's that vampire who created a one.
Ad blocker interference detected!
Wikia is a free-to-use site that makes money from advertising. We have a modified experience for viewers using ad blockers

Wikia is not accessible if you've made further modifications. Remove the custom ad blocker rule(s) and the page will load as expected.