RILEY BIERS , 19, FORKS

Riley was a newborn that was created by Victoria to act as the leader of her recently formed newborn army . He accompanied her in her attempt to murder Bella Swan. On the first attempt to search for Bella's sense on her house was detected by The Cullen . But by that time, the Cullen had no idea who was behind these all until Bella's dream about Jaspers histories as a puppet of Maria to trained the newborn army makes her realise that Riley is Victoria's puppet either! Since The Cullen's knew there was a newborn army, they decided to pact with the packs for Bella safety.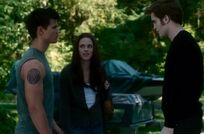 Ad blocker interference detected!
Wikia is a free-to-use site that makes money from advertising. We have a modified experience for viewers using ad blockers

Wikia is not accessible if you've made further modifications. Remove the custom ad blocker rule(s) and the page will load as expected.