So, I wanted to share my latest work with you all. Took about three hours to complete. I listened to Avril Lavigne's Alice the whole time.
Okay, this is the Greek goddess Persephone. Persephone was kidnapped/raped by Hades. Persephone's mother, Demeter, became anguished so the people of the land went through droughts and lack of food and stuff like that. Zeus interviens and sends Hermes to retrieve Persephone. Hades has tricked her into eating six pomegrante seeds, so she must stay with him in the Underworld six months of the year. So, Persephone is with her mother in sping and summer, and with Hades in fall and winter. That was how the Greeks explained the seasons.
I have Persephone being dragged into the underworld from the hands of dead ghost-ghouls. I had fun painting this. Dang, imagine me with a tablet! *giddy laughter*
Also, this has inspired me to start a campaign to draw twenty god/goddesses. Working on Iris now.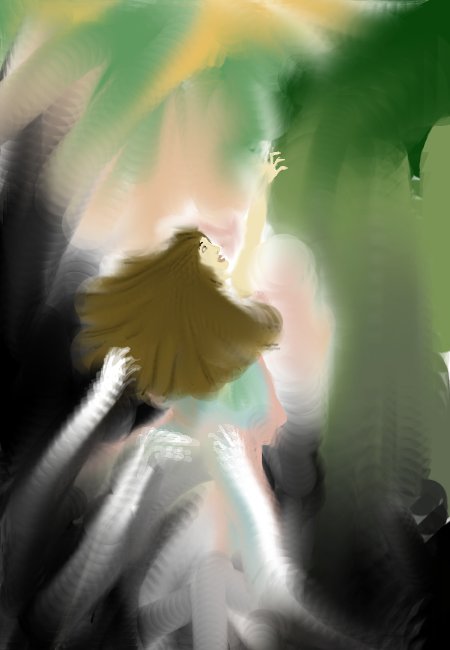 Ad blocker interference detected!
Wikia is a free-to-use site that makes money from advertising. We have a modified experience for viewers using ad blockers

Wikia is not accessible if you've made further modifications. Remove the custom ad blocker rule(s) and the page will load as expected.