Comments

56
Kristen Stewart didnt cheat on Rob paparazzi LIES!
ok, so everyone is talking about how kris stew cheated on rob patt, AND I HATE IT!!!!! ITS SUCH A LIE!! THE PAPARAZZI MAKE UP ANY STORY SO THEY CAN GET MONEY!!!!!!! they say that kristen cheated on rob with the SWATH director Rupert Sanders, but sanders' wife confirmed that that was her in the pic o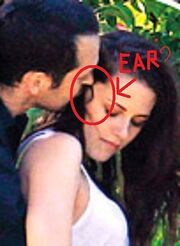 f him kissing k stew. if u dont believe me, look at this picture that proves its photoshopped... the paparazzi is just too cruel, im done with any of the magezines. kristen said she loved rob (twice) and that shes so sorry and that she never meant to hurt or embaress anyone! but she didnt even cheat! i woudnt be surprised if the pappo wrote that too!!!!!