I was on a website named Wambie the other day, (link is here) and I found a funny video.  It was a parody of Breaking Dawn - Part 1, and it had some of my favourite music in there, such as Lady Gaga, Pitbull, and a weird song   You're Having My Baby!  So, I decided to post them here (they'll be up on my profile page too!):
That's Twilight.  Going on to New Moon:
Eclipse:
Breaking Dawn - Part 1: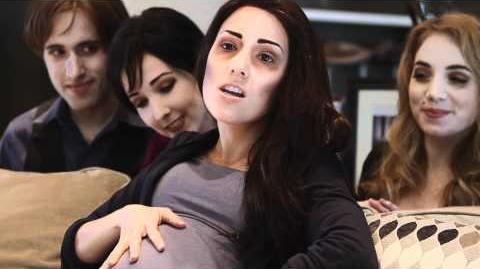 And finally, Breaking Dawn - Part 2:
Hope you enjoy the videos!!!!!
Ad blocker interference detected!
Wikia is a free-to-use site that makes money from advertising. We have a modified experience for viewers using ad blockers

Wikia is not accessible if you've made further modifications. Remove the custom ad blocker rule(s) and the page will load as expected.