The book "Breaking Dawn" is very great I think, and especially were you see it from Jacobs perspective but something is worrying me a little bit and that is : When you see it in Jacobs perspective hes in wolf-form a long while and the wolves talk together trough their minds, and can they possibly make these scenes were they talk through mind? I mean how can we hear their thoughts? - in New Moon we could not hear their thoughts when they were in wolf-form - But i'm sure that they'll do something about it thought, but i don't know what... Can you give me some kind of explanation about this?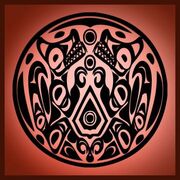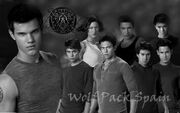 Hope you'll write some comments. : ]
Memedi 15:25, November 6, 2010 (UTC)

Ad blocker interference detected!
Wikia is a free-to-use site that makes money from advertising. We have a modified experience for viewers using ad blockers

Wikia is not accessible if you've made further modifications. Remove the custom ad blocker rule(s) and the page will load as expected.