I think it would have bin cool if there was an Albanian-Clan !! I think that cuz im first of all am an Albanian guy ( tadahh ) and Albanian people are unique in there way to be, and they are very good-looking. Albanian people are also strong, smart and they rock !!! What do think about my Albanian-Clan thought? and do u think another country sould have their own Clan? write a comment please,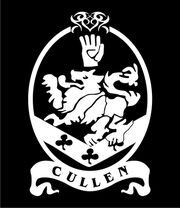 and LOVE TWILIGHT FOREVER!!!
Ad blocker interference detected!
Wikia is a free-to-use site that makes money from advertising. We have a modified experience for viewers using ad blockers

Wikia is not accessible if you've made further modifications. Remove the custom ad blocker rule(s) and the page will load as expected.