Calling all vampire fans! Ever wonder which vampire/supernatural creature would win in a battle between the most popular mainstream vampire series?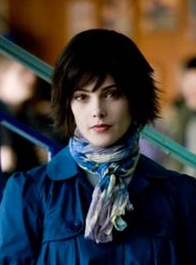 To find out once and for all, we're holding a first-ever Fantasy Bracket between the top eight female vampires/supernaturals in Twilight, True Blood, The Vampire Diaries, and Buffy the Vampire Slayer.
Do you have favorites in each series or are you rooting for just one person? We're having a fang-off between 2 ladies every week until we find out who is the Queen of Vampires!
This week, it's Caroline vs. Alice Cullen of Twilight! Want to make sure Alice moves on to the next round? Then vote HERE!
Ad blocker interference detected!
Wikia is a free-to-use site that makes money from advertising. We have a modified experience for viewers using ad blockers

Wikia is not accessible if you've made further modifications. Remove the custom ad blocker rule(s) and the page will load as expected.