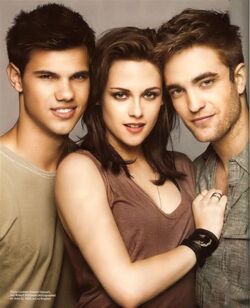 Ah, the age-old question: which is sexier, werewolves or vampires!? It's hard to argue when we've got such great examples like Edward and Jacob right? Now you can tell us which sexy supernatural you prefer!
Cast your votes for Werewolves vs. Vampires at Teen Wolf Wiki and vote for your wiki's sexy werewolf!
Kate.moon 22:00, June 1, 2011 (UTC)
Ad blocker interference detected!
Wikia is a free-to-use site that makes money from advertising. We have a modified experience for viewers using ad blockers

Wikia is not accessible if you've made further modifications. Remove the custom ad blocker rule(s) and the page will load as expected.