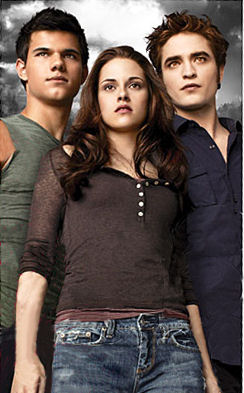 Hey Twihards! The Twilight Trio (Kristen Stewart, Robert Pattinson, and Taylor Lautner) are getting the celebrity treatment in Hollywood tomorrow!
The famous Chinese Theatre in Hollywood is honoring the trio with its traditional cement hand/footprints ceremony. Similar to the Hollywood Walk of Fame, the handprints at the theatre are an iconic Hollywood symbol, which makes it all the more exciting that the three actors get the chance to leave their marks!
You can view the event via live-streaming here! The ceremony starts at 10 AM so be sure to tune in and watch!
Ad blocker interference detected!
Wikia is a free-to-use site that makes money from advertising. We have a modified experience for viewers using ad blockers

Wikia is not accessible if you've made further modifications. Remove the custom ad blocker rule(s) and the page will load as expected.