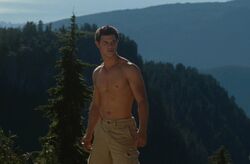 -Forever is only the beginning...
There's a new featurette out for Breaking Dawn! Another sneak peek into the filming of Breaking Dawn and the journey that led to the climax, there's no huge spoilers but rather commentary from the actors who worked so hard to live up to Twihards' expectations.
For Team Jacob fans, there's some great wolf pack scenes as well! Watch the clip below and tell us what you think!
Video