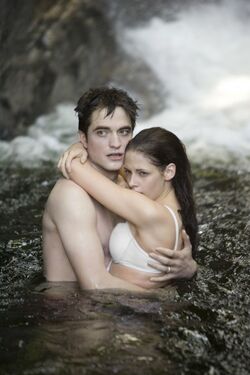 Our very own Robert Pattinson and Kristen Stewart have been together on and off the screen for a long time...but could the two young lovebirds possibly be engaged??
Gather reports that Kristen Stewart was spotted carrying love letters around labeled "My Fiance"!!
Before you get too excited by the prospect of Kristen and Rob tying the knot at the same time as Bella and Edward, keep in mind that K-Stew is busy filming Snow White and the Huntsman in England while Rob in in LA.
Still, no harm in speculating right? Would you want the two lovers to tie the knot? You tell us!
Ad blocker interference detected!
Wikia is a free-to-use site that makes money from advertising. We have a modified experience for viewers using ad blockers

Wikia is not accessible if you've made further modifications. Remove the custom ad blocker rule(s) and the page will load as expected.