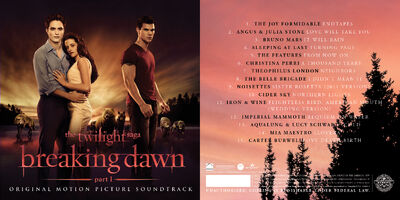 Thanks TeamTaycobSoDealWithIt for posting It Will Rain! We have more exciting, exclusive news regarding the soundtrack from Summit Entertainment!
If you would like to pre-order the Breaking Dawn Part I soundtrack, you can do so here. If you decide to pre-order the Deluxe version, you can download It Will Rain immediately!
In other exciting news, Twilight Facebook hit 25+ mil fans! Watch Jackson Rathbone personally thank the fans in the video below.
Video
Ad blocker interference detected!
Wikia is a free-to-use site that makes money from advertising. We have a modified experience for viewers using ad blockers

Wikia is not accessible if you've made further modifications. Remove the custom ad blocker rule(s) and the page will load as expected.