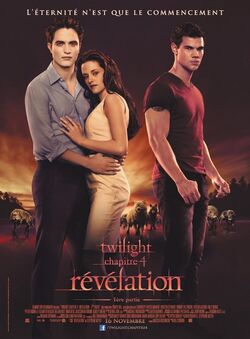 We have some exciting news for you, Twihards! This coming Wednesday on October 13 (10 AM PST/1 PM EST), you can live chat with the screenwriter of the Twilight Saga: Melissa Rosenberg!!
Glamour Facebook is hosting this live chat Q&A for all Twilight fans so be sure to "Like" them to join in on the party!
What questions do you want to ask Melissa? Curious about her take on the latest movie? Find out this Wednesday!
Ad blocker interference detected!
Wikia is a free-to-use site that makes money from advertising. We have a modified experience for viewers using ad blockers

Wikia is not accessible if you've made further modifications. Remove the custom ad blocker rule(s) and the page will load as expected.