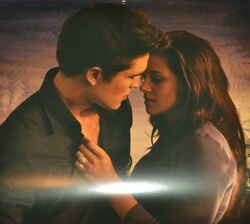 TeamTaycobSoDealWithIt wrote an amazing blog with new images from the new Twilight Calendar so I wanted to show you guys a complied shot of both calendars! Several of the images are new, and some were released earlier, courtesy of Examiner!
You can see which characters belong to which months, and updated photos of the wedding invitations and the Cullen crest!
Would you buy a copy? Which month is your favorite?
Gallery
Ad blocker interference detected!
Wikia is a free-to-use site that makes money from advertising. We have a modified experience for viewers using ad blockers

Wikia is not accessible if you've made further modifications. Remove the custom ad blocker rule(s) and the page will load as expected.