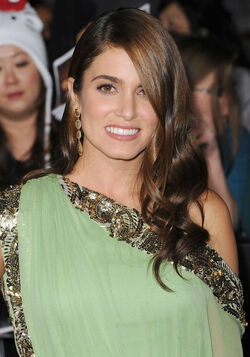 What would you give to meet a Twilight star? As die-hard Twihards yourselves, how would YOU react to meeting one of the cast, or maybe even your favorite Twilight character?!
Read on for some hilarious harrowing experiences from the stars of Twilight themselves:
Taylor Lautner: "I've gotten a lot of gifts, stuffed animals, underwear, art. And a few marriage proposals."
"As for the fans, Taylor loves them -- though some of the moms asked some rather prying questions (and trying to get him to sign their underwear)."
Nikki Reed: "The best one recently was when I was in Salt Lake City and a man asked me if I would marry him and his wife. I thought that was pretty great. At least he was asking for both him and his wife. I was like, 'Too late. I'm pretty married already. And so are you by the way.'"
Peter Facinelli: "I had a guy on the plane ask me if he could take a picture with me. I said, 'Yeah sure when we land.' But then he threw up all over himself because of turbulence. I was kind of trying to avoid him when we got off the plane. I didn't want to have to hug a guy who had just vomited on himself. Thankfully he didn't pursue it."
Billy Burke: "The funniest thing that happens to me is that a mom will come up to me and say, 'I have no idea who you are but my daughter is freaking out. Can she get a picture with you?' That probably happens every couple of months. It makes me laugh because at my age, you'd think it'd be the moms asking for themselves."
Kristen Stewart: "The big jump for me, I guess was having security. And I mean going everywhere with you, just a big guy standing next to me the whole time. JB is his name – that's my guy. And he would kill me for saying this, but even he has a goddamn fan site. All these girls have identified him and now he's known as 'HBG' – Hottie Bodyguard."
Julia Jones: "Sometimes the best and worst fan encounters are the same. Every now and then, you'll come across someone so excited to see you that they start crying when you talk to them. And you're like,'What do I do?' You want to hug them but the more you touch them, the harder they cry. It's a very confusing position to be in. That must be how guys feel when girls cry on them."
So tell us- how would you react if you met one of the stars of Twilight?
Source
Ad blocker interference detected!
Wikia is a free-to-use site that makes money from advertising. We have a modified experience for viewers using ad blockers

Wikia is not accessible if you've made further modifications. Remove the custom ad blocker rule(s) and the page will load as expected.