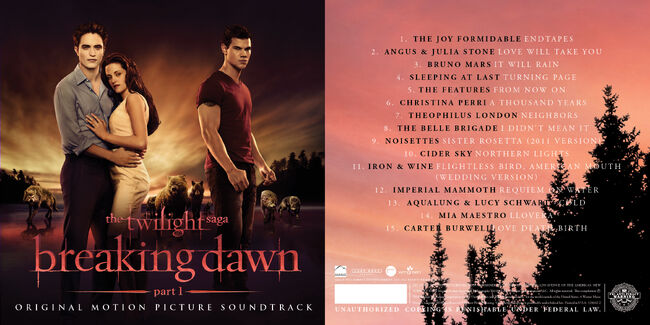 Hey Twihards!
Check out this exclusive soundtrack art for Breaking Dawn directly from Summit Entertainment! The picture isn't new, but you also get to see the back cover art for the CD and the full list of songs for Breaking Dawn, including Bruno Mars's It Will Rain!
Do you recognize any of the other artists? Will you be purchasing the soundtrack?
Ad blocker interference detected!
Wikia is a free-to-use site that makes money from advertising. We have a modified experience for viewers using ad blockers

Wikia is not accessible if you've made further modifications. Remove the custom ad blocker rule(s) and the page will load as expected.