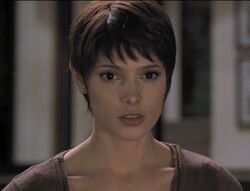 Check out this crazy clip from Breaking Dawn: Part 1 Twihards!
This short scene features the wolf pack in a dead-locked fight with Alice, Jasper, and Edward! Escalating the altercation from the book, this clip features the Cullens fighting with Sam's pack, presumably over Bella and Renesmee.
Don't miss the provocative clip!
Video
Ad blocker interference detected!
Wikia is a free-to-use site that makes money from advertising. We have a modified experience for viewers using ad blockers

Wikia is not accessible if you've made further modifications. Remove the custom ad blocker rule(s) and the page will load as expected.