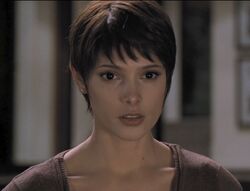 Check out this crazy clip from Breaking Dawn: Part 1 Twihards!
This short scene features the wolf pack in a dead-locked fight with Alice, Jasper, and Edward! Escalating the altercation from the book, this clip features the Cullens fighting with Sam's pack, presumably over Bella and Renesmee.
Don't miss the provocative clip!
Video