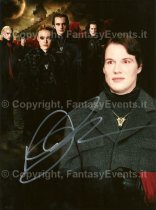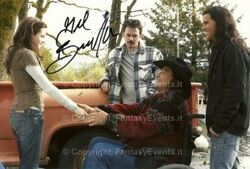 Giveaway Alert Twihards!
Do you love Felix? Of course you do! How about Billy Black? Yes?!
Well now you have a chance to win autographed pictures by both Daniel Cudmore and Gil Birmingham! And that's just for this week! You have other chances to win Twilight prizes such as Twilight jewelry from Bling and Baubles!
It's a great chance for us Twihards to not only win these awesome prizes but also to raise funds for the very worthy Twihards 4 Japan which donates money to those ravaged by the earthquake in Japan. Every dollar you donate will get your name into the prize lottery and of course the more you donate the higher the chances!
There will be more prizes next week like autographs by Justin Chon and Alex Meraz so check back for more details then!
Donating is easy and safe through Paypal so just click on this link donate and find out what prizes you can win! http://www.edwardsmeadow.com/twihardsforjapan.html
Kate.moon 19:14, April 12, 2011 (UTC)
Ad blocker interference detected!
Wikia is a free-to-use site that makes money from advertising. We have a modified experience for viewers using ad blockers

Wikia is not accessible if you've made further modifications. Remove the custom ad blocker rule(s) and the page will load as expected.