OMT!! Seriously! I'm totally shocked! I clicked the button to go to a random wiki page and I found a Top-Ten list with reasons why
Edward
should be stupid? That's crazy,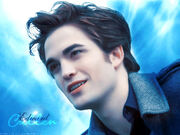 I mean in first place,
Edward
's not stupid (!!) and in second place even if you think that he's stupid and ugly you just don't do that??
Ad blocker interference detected!
Wikia is a free-to-use site that makes money from advertising. We have a modified experience for viewers using ad blockers

Wikia is not accessible if you've made further modifications. Remove the custom ad blocker rule(s) and the page will load as expected.