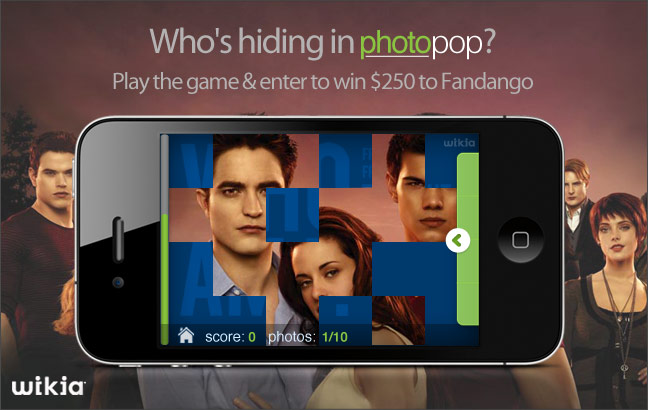 How well do you know your favorite characters from the Twilight Saga? Play Twilight Wiki's PhotoPop game to find out! Then, tweet about it to enter a $250 Fandango gift certificate giveaway.
Congratulations to
Martha C! Thanks for playing the PhotoPop challenge!
The recent release of The Twilight Saga: Breaking Dawn brings all our favorite vampires and shape-shifters back to the big screen. Everyone can recognize Bella and Edward -- but can you recognize Aro, Tanya, and Jane?
With profiles and pictures of the Twilight characters, Twilight Wiki is your guide. Once you've brushed up, download the PhotoPop game to find out how many characters you can spot!
Download and Play PhotoPop
Click here to download the Android or iPhone version of the game.
Don't have a mobile phone? Click here to play the game online.
How To Play
Your goal is to guess the identity of your favorite characters as quickly as possible -- the faster you guess correctly, the more points you earn. Photos and answers are pulled straight from wiki!
Enter to win $250 to Fandango
Play the interactive game on your phone or computer, then click the Twitter button below to tweet about the contest, and you'll be entered to win a $250 Fandango gift certificate.
Or, copy and paste this text to tweet: "I just played Wikia's #PhotoPopApp @TwilightersWiki for a chance to win $250 to @Fandango http://ow.ly/7wPYq"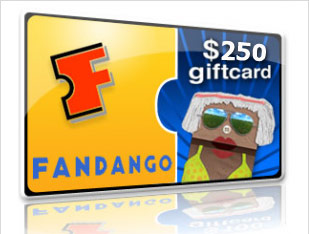 Rules
Open for US residents only. Must be 18 years or older and a legal resident of one of the 50 United States or the District of Columbia to win. Check out the official rules for details. NO PURCHASE NECESSARY TO ENTER OR WIN. Subject to Official Rules. Ends Sunday Dec 11, 2011 at 11:59 PM Eastern Time. VOID WHERE PROHIBITED. Sponsor: Wikia, Inc. Winners will be announced on Monday Dec 12, 2011.
Share The Contest!
Ad blocker interference detected!
Wikia is a free-to-use site that makes money from advertising. We have a modified experience for viewers using ad blockers

Wikia is not accessible if you've made further modifications. Remove the custom ad blocker rule(s) and the page will load as expected.