So hey there!
Okay, here are like two vids of the awesome Cullens doing and interview. Nit sure is Ashley Greene is there. Only Jackson Rathbone, Kellan Lutz, Elizabeth Reaser, and Nikki Reed.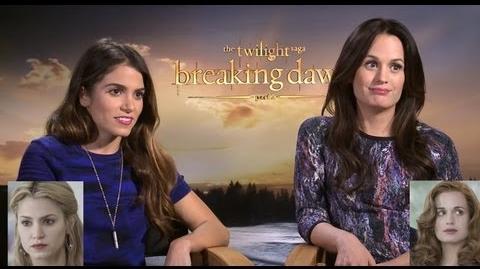 Enjoy, laddies! JazzyAndDamon 21:20, November 5, 2012 (UTC)
Ad blocker interference detected!
Wikia is a free-to-use site that makes money from advertising. We have a modified experience for viewers using ad blockers

Wikia is not accessible if you've made further modifications. Remove the custom ad blocker rule(s) and the page will load as expected.