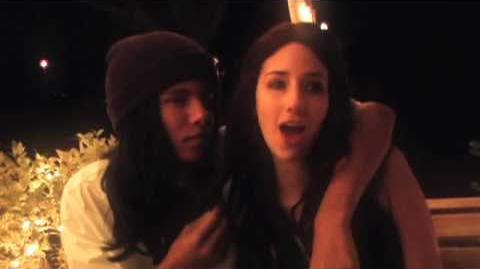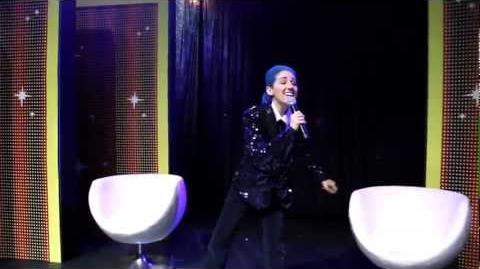 I am gonna be writing a fan fiction/role playing thingy of myself, friends, twilight characters, and these will same situoations just a little different and a little random stuff I say all the time. :) I will be Seth's imprint, my friend Kristal shall be Embry's, Madison will be Collin's imprint, and Sydnee shal be Brady's. ;) And this what I would maybe want to happen then. And a bunch of random videos. I AM A TWI-HARD!!!!! Okay...let's start with my friends and I playing handball...
Me(Carly): James your out.
James: No i'm not.
Me: You did too many underdogies.(underdogies is where you go under the ball. You can't do them 3 times in a row)
Austin: James, your out.
James: No i'm not! (James is a jerk, so...yeah..this is what the main purpose of the fight was. And we, in the version, are at Zach's house we were at school.)
Kristal: Ur out James.(don't you hate it when you tell someone something and they don't listen...geuss what our imprinters are gonna do..hehehe)
Me: James, your the girly girl here and ur a guy...I think. Even Sydnee, who is a girly girl, is more manly than you, just GET OUT AND INTO (censoured word) LINE!
The whole wolf pack runs out.
Seth: what's wrong?
Me: I can handle this. JAMES I WILL DRAG U 2 THE BACK OF THE LINE! GET THE (censoured word) IN THE BACK OF THE LINE!
Austin: maybe we should give him a redo?
Kristal; come on Carly.
Me: fine(mutters proficenties that everyone can hear).
Austin/Sydnee/Kristal/Zach/Madison: CARLY!
Me: Sorry.
THE END!...OF THAT ONE! (u kow I wish James got betten to a pulp, sadly he didn't. And the imprinters did NOTHING! this time...mwhahahaha)
Ad blocker interference detected!
Wikia is a free-to-use site that makes money from advertising. We have a modified experience for viewers using ad blockers

Wikia is not accessible if you've made further modifications. Remove the custom ad blocker rule(s) and the page will load as expected.