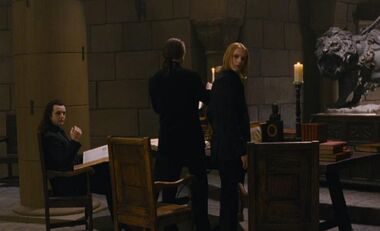 Breaking Dawn Part 2 Clip Bad News for the Cullens
The days until The Twilight Saga's final film is released are numbered and the anticipation is growing unbearable amongst Twi-hards. To pass away the remaining days until Breaking Dawn: Part 2 is released, ET is offering a Twilight tip every day and is now showing you clips from the upcoming film.
You can watch the clip here:
http://www.etonline.com/movies/126258_The_Twilight_Saga_Breaking_Dawn_Part_2_Confessing_a_Crime_Clip/index.html
Ad blocker interference detected!
Wikia is a free-to-use site that makes money from advertising. We have a modified experience for viewers using ad blockers

Wikia is not accessible if you've made further modifications. Remove the custom ad blocker rule(s) and the page will load as expected.