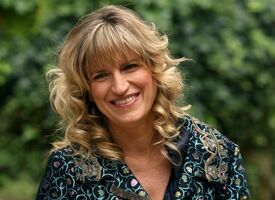 Remember Catherine Hardwick, the director of the first Twilight movie? She's coming back with a new show!
Hardwicke is going to serve as executive consultant for a new show called Copeland High, which will be a drama about a private high school so competitive that it turns its students into actual monsters. Gossip Girl executive producers Josh Schwartz and Stephanie Savage are going to co-executive produce along with Brett Easton Ellis (American Psycho), who'll also write the pilot.
TV Line says, "Take Season 1-era Blair Waldorf on her worst day and cross her with a chupacabra, and you've got a sense of what the creative minds behind Gossip Girl and Twilight have in store for The CW."
Sounds interesting, right? Thoughts?
Source: TV Line
---
---
Ad blocker interference detected!
Wikia is a free-to-use site that makes money from advertising. We have a modified experience for viewers using ad blockers

Wikia is not accessible if you've made further modifications. Remove the custom ad blocker rule(s) and the page will load as expected.