I'm sure we're all waiting in anticipation for the Twilight Forever box set, but here's a treat to make the waiting a bit better! A blooper reel is going to be included in the box set, and the reel, titled "Breaking Character", is supposed to have bloopers from all five movies. A little teaser of the special reel has been released and it's bringing back all the Twilight Saga memories! Check it out now!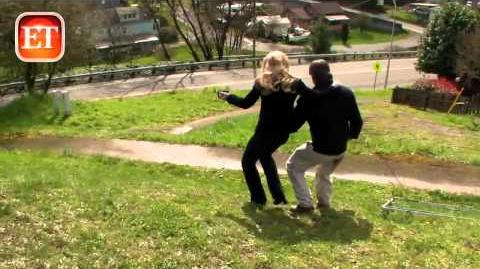 What was your favorite blooper? We can't wait to see the whole reel when the box set gets released next week!
Source: Hypable
---
---
Ad blocker interference detected!
Wikia is a free-to-use site that makes money from advertising. We have a modified experience for viewers using ad blockers

Wikia is not accessible if you've made further modifications. Remove the custom ad blocker rule(s) and the page will load as expected.