Happy holidays! Here is an early Christmas present from our favorite family to you!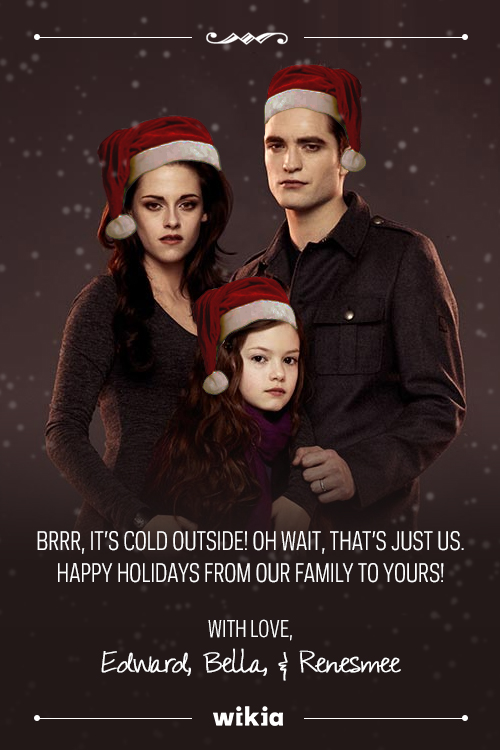 How ADORABLE are they in Santa hats?! If you have any favorite fanmade Twilight Saga themed holiday cards, share with us in the comments below! Feel free to make your own version and share it with us too! We can already imagine a hilarious Wolf Pack themed one :P
To see some other great literary holiday cards, click to see the Wikia collection here!
---
---
Ad blocker interference detected!
Wikia is a free-to-use site that makes money from advertising. We have a modified experience for viewers using ad blockers

Wikia is not accessible if you've made further modifications. Remove the custom ad blocker rule(s) and the page will load as expected.