Hey, Twilight Saga fans, have you ever taken a quiz on another wiki and wish that there was one to test your knowledge about our favorite vampires and wolf pack? Well, now is your chance to help me create a quiz for this wiki!
I hope you are like this at the thought:
We will want to keep it to mostly Breaking Dawnquestions, but some about other books would be considered as well!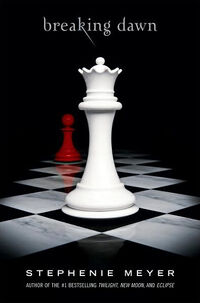 If you would like to see examples of Wikia quizzes, check out the one for Vampire Diaries or Once Upon a Time! The format allows you to ask a question and then have up to 4 possible choices. Unfortunately, the question can only be text so I cannot put in an image for you, but all answer choices can have pictures that go with them! I also wish I could include all of them, but I'll have to be selective since quizzes also have a limit of 8 questions.
So throw me your best questions and let's create an awesome quiz together!
Update
We've reached the deadline for you to submit your questions! Thank you to the people below who submitted and you can look forward to seeing a quiz some time tomorrow!
---
---
Ad blocker interference detected!
Wikia is a free-to-use site that makes money from advertising. We have a modified experience for viewers using ad blockers

Wikia is not accessible if you've made further modifications. Remove the custom ad blocker rule(s) and the page will load as expected.